Robustel Industrial Serial to 3G modem GoRugged M1000 Pro V2 3G version available from Elecom Electronics supply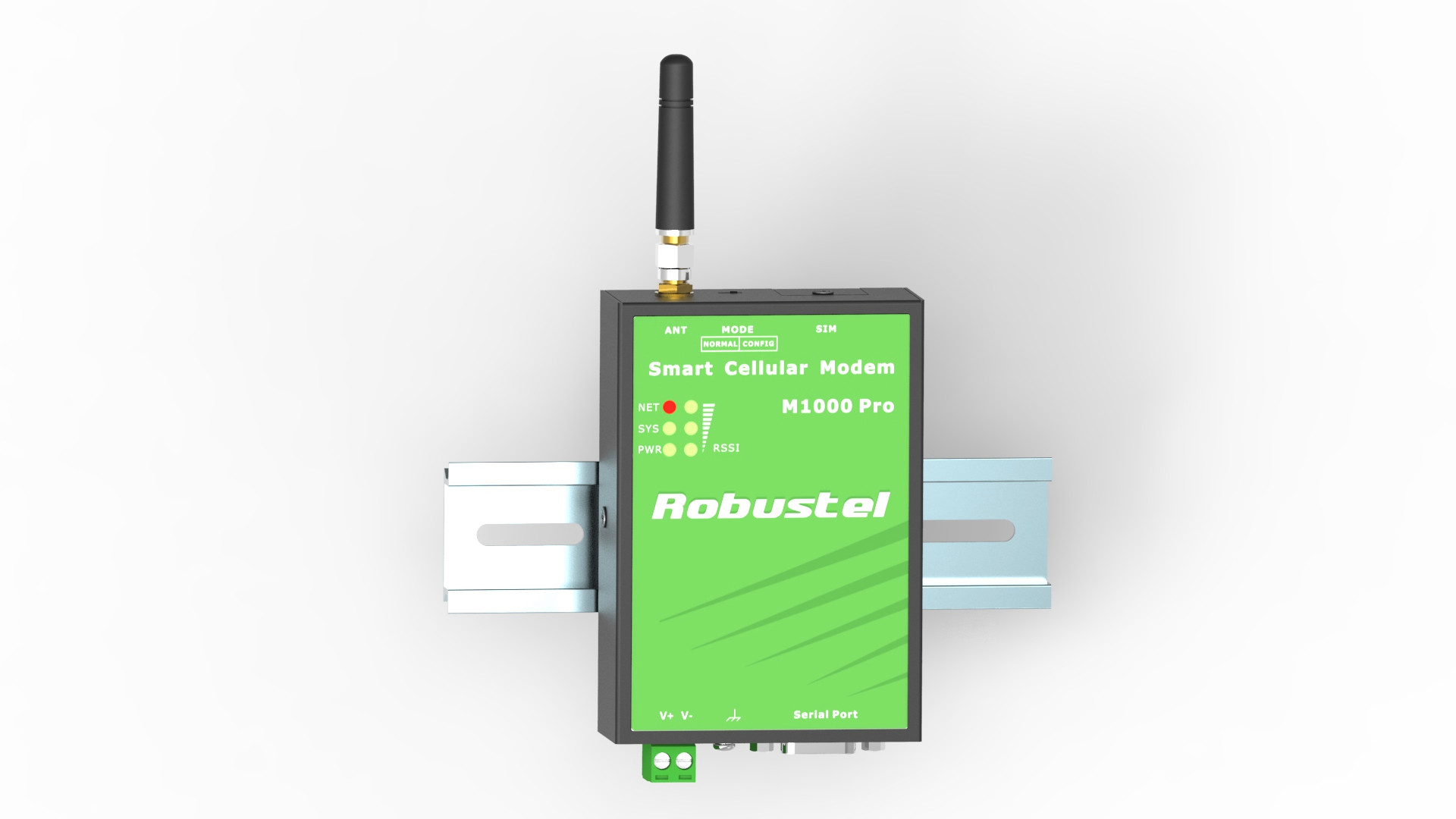 Robustel, represented by Elecom Electronics supply in Australia/New Zealand/SEA, introduces the Industrial GPRS modem.
The Robustel GoRugged M1000 Pro V2 UMTS is a rugged smart and cost effective cellular modem offering state-of-the-art 3G connectivity for machine to machine applications.
M1000 Pro V2 3G version is targeted to the Industrial M2M applications, it support­ed wide range of voltage input from 9-36VDC, Auto reboot at preset time of a day and minimise the onsite check up. M1000 Pro V2 3G modem are in built with TCP/IP UDP stack, it seamlessly network enable customer's device by using the Cellular network.
Feature:
• Powered by Huawei MU609 Module with Quadband 850/900/1900/2100 3G support
• RS232 / RS485 interfaces ready, software selectable
• One switch button control configure / Normal mode
• Auto UMTS connection (no AT commands required)
• Transparent TCP/UDP socket connection
• Support Virtual COM
• Support ICMP, DDNS, Telnet
• Support Modbus/RTU to Modbus/TCP (slave/ master)
• Six LED indicators provide signal strength (RSSI) and status
• DIN Rail mounting kit supported
• SMS remote configuration
• Auto reboot via Caller ID/ timer
• Supported 9-32V industrial power input voltage
• A-Tick approved
Robust M1000 Pro V2 3G version is available from Elecom Electronics Supply, the ANZ local wireless and communications supplier.